What to Know Before You Get Dental Veneers
Are you considering dental veneers but don't know what to expect? Then this blog is for you! This article will outline the different types of dental veneers, explain what to expect during the preparation process, and provide helpful tips on making the most of your dental veneer appointment. So don't wait any longer – schedule an appointment today and learn everything you need about dental veneers!
Dental veneers – what to expect
If you're considering getting dental veneers, you must be prepared for the entire process. Make sure to book an appointment early to avoid long wait times. During the meeting, you'll have a consultation and an impression taken. After that, you'll need to wait four to six weeks before the veneers are ready for placement. If everything goes according to plan, your new smile should be perfect! However, if you experience unexpected side effects during the procedure, don't hesitate to contact your dentist. In the meantime, take care of your teeth by brushing and flossing regularly.
What are the different types of veneers?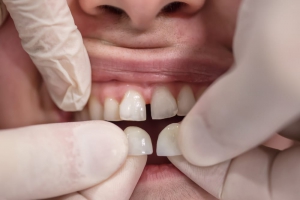 When considering dental veneers, it's essential to understand the different types of surfaces and their respective benefits and drawbacks. There are several options to choose from, including aligner veneers, porcelain crowns, and dental implants. Each has its own pros and cons, so it's important to talk to a doctor or dentist about the best option for you. Dental veneers allow you to enjoy a beautiful, natural-looking smile without needing tooth extraction surgery. So what are you waiting for? Start planning your dental veneer treatment today!
Preparation for dental veneers
Dental veneers are a popular cosmetic dentistry procedure that can give you a stunning new smile. However, before getting them done, it's essential to understand the benefits, the risks, and the costs. You'll also need to be prepared to answer questions about your health and teeth history. Make sure to schedule an appointment with a dentist who is experienced in veneer dentistry and can help you understand the procedure in more detail. The cost of dental veneers can vary depending on the type and quality of the final product, so it's essential to do your research before making a decision. So far, dental veneers have proven to be a very successful treatment option for cosmetic dentistry. So, if you're considering getting dental veneers done, don't wait any longer – get started today and see the fantastic results!
Benefits of dental veneers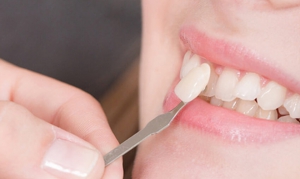 Dental veneers are a fantastic way to improve the appearance of your teeth. They come in various colors and styles, so there's something for everyone to choose from. In addition, they can be used to cover any tooth that needs repair or reconstruction, and they're removable, so you can easily keep your smile looking great! So, if you're on the fence about dental veneers, take the plunge and see the fantastic benefits for yourself. You won't regret it!
Costs of dental veneers
Dental veneers are a popular treatment option that can improve a person's smile. They're relatively affordable, and the cost of procedures varies depending on the job's complexity. If you want dental veneers, speak with your dentist about what's best for you. Many options are available so that you can find the perfect veneer for your specific needs. Keep in mind that it can take up to six months after surgery to see the final results – so be patient! Remember to speak with your dentist about your options to make the best decision for your smile.
Final thoughts
Dental veneers are an excellent option for people who want to improve their smile but don't have the money or time to get dental surgery done. They come in various colors, shapes, and sizes to find the perfect one for you. They're also removable, so if you decide later that you no longer want them, they're easy to remove. Dental veneers are the perfect choice if you're ready to make a change and improve the appearance of your teeth!
SCHEDULE AN APPOINTMENT TODAY
There's no doubt that dental veneers are a popular treatment for teeth that need restoration or repair. They can be done in just one day, and the cost is relatively affordable. However, remember that dental veneers are not reversible, so ensure you're happy with the result before you undergo surgery. If you're undecided about veneers, make an appointment today and explore your options. Then, you can be sure that you and your dentist will find the proper treatment for you.
Frequently Asked Questions
What should I do before getting veneers?
Before getting veneers, it's essential to be aware of the cost and prepare for the procedure. Surfaces can range in price from $2,500 up to $7,000+. You'll also need to schedule a consultation with your dentist and complete some paperwork. Once you've met with your dentist and have an idea of what type of teeth you'd like to achieve- porcelain, metal, or all-ceramic- they'll be able to design the veneers specifically for your teeth. Make sure you have an accurate idea of what you want before you commit veneers- the dentist may be able to create a composite sketch for you beforehand.
How long do veneers last on teeth?
Dental veneers can last anywhere from six to twelve years. To figure out how long they'll last, you must have them checked at least twice a year for wear and tear. This way, you'll know if there's a need to replace them sooner rather than later; aside from checking the veneers' condition every few months, brush and floss your teeth every day. This will help to remove any plaque or food particles that may have built up on the veneer or tooth enamel. If you experience any problems with your dental veneers – like they're too loose or falling off – don't be afraid to get in touch with your dentist. They can help you correct the issue and replace the veneers with a new set.
Who should not get veneers?
Do not get veneers if you are pregnant or breastfeeding. Veneers should only be used on teeth in good condition and can withstand the tooth's new shape and color. Additionally, veneers should not be used if you have allergies to dental materials. Do not get veneers if your teeth are in bad condition or if you cannot tolerate the tooth's new appearance and color. Consult a dentist first to ensure veneers are the right solution for your teeth.
Can you go back to regular teeth after veneers?
Generally speaking, veneers are a temporary solution and should only be used if a permanent dental defect cannot be corrected with dentures or other dental treatments. If you have any questions or concerns about your dentures, do not hesitate to contact your dentist for a consultation. Once you receive your dentures, brush and floss them regularly. As long as you follow these simple instructions, you should have no trouble being comfortable and enjoying your new smile.
How long after veneers can I eat?
It would help if you waited six to twelve months after dental veneers were placed before you eat anything that may cause discomfort. This includes hard candy, ice cream, chewing gum, and any other type of food that might cause tooth pain or tooth decay. If you have any questions about your oral health or if there is any pain or bleeding from the veneers, then it's best to consult with a dentist right away.
How long does it take for veneers to feel normal?
Typically, veneers will feel utterly natural within 2-4 weeks. You'll need to have regular checkups with your dentist so that they can monitor the healing process and make any necessary changes or adjustments. Also, avoid biting or chewing on the veneers, as this can cause them to loosen up and eventually fall off. Make sure you schedule a follow-up appointment as soon as you get masks to ensure no complications.
What are the benefits of dental veneers?
Dental veneers' benefits include providing more natural-looking teeth that are esthetically pleasing and easier to maintain. – Dental veneers are an excellent cosmetic solution for people who want to improve the look of their smile. – There are many dental veneers, each with its benefits and drawbacks. Therefore, choosing the right type of dental veneer is essential based on your individual needs and preferences.
Conclusion
Dental veneers are one of the most popular cosmetic dental treatments. They can improve the appearance of your teeth by fixing defects such as tooth decay or discoloration. If you are interested in dental veneers, read through the blog carefully to understand the different types of surfaces, the preparation process, and the benefits and costs of veneers. Then, please schedule an appointment with one of our dentists today to get started!